Hey. My name is Marina Kostrova and I am very glad that today you have found a moment to visit our website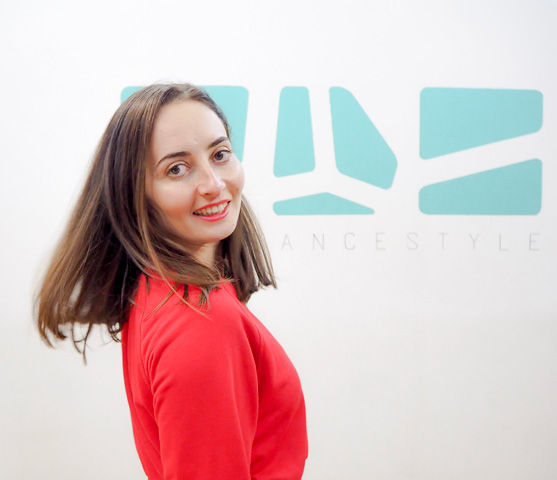 Our school is 7 years old.
My teaching experience in this area is 12.
In my work, I always focused on training newcomers, people without sports or dance training. Together with a team of our teachers, we worked out a training program to the smallest detail.
We will not miss anything.
For me, progress and safety are important - after the first lesson we will present you with a personal diary where we will record personal achievements step by step every training session.
By the way, over the past few years, our diaries have become real bestsellers in the pylon world - every day we receive orders from around the world - one even got to Thailand.
There are many students in our schools and we are proud of each and every one of them.
In addition to coaching, I am the creator of an on-line course for Pole Dance teachers.
It was attended by trainers not only from Russia, but also from Ukraine, Latvia, Estonia, Cyprus, Turkey, the Czech Republic, Poland, Austria, Germany, Kazakhstan, Kyrgyzstan, Spain, Italy, France, Canada and other countries.
All participants left the most flattering comments about the content of the program and our approach. I posted several of them in the tape, because the assessment of colleagues and professionals in the field is worth a lot.
If you live in St. Petersburg, want to study and learn Pole Dance or Air gymnastics - we are waiting for you in Pole Dance Style.
I believe endlessly, no, I'm sure that you will succeed!
See you in training!
Directions
Comprehensive development in the chosen style
Train with professionals
Your development and your success are important to us! We care about the safety and effectiveness of each workout.
Our team
Pole Dance Style is a creative union of teachers who are happy to share with you their experience gained over the years of training, teaching, speaking and participating in competitions.
Our news
Always stay informed
Contacts
We are always happy to answer your questions.
Obvodniy branch
Baltiyskaya metro station, 10 minutes,
Saint-Petersburg,
nab.Obvodnogo can., д.199-201, k. 1, room. 20Н
tel. +7 (812) 918-60-73
Podvoiskogo branch
Dybenko and Bolshevikov metro station, 10 minutes,
Saint-Petersburg,
Podvoyskogo, 26, k.3, 2 floor
tel. +7 (812) 931-93-42
Komendantskiy branch
Komendantskiy metro station,10 minutes,
Saint-Petersburg,
Komendantskiy pr., 30, k.3, 3 floor
tel. +7 (812) 900-79-27